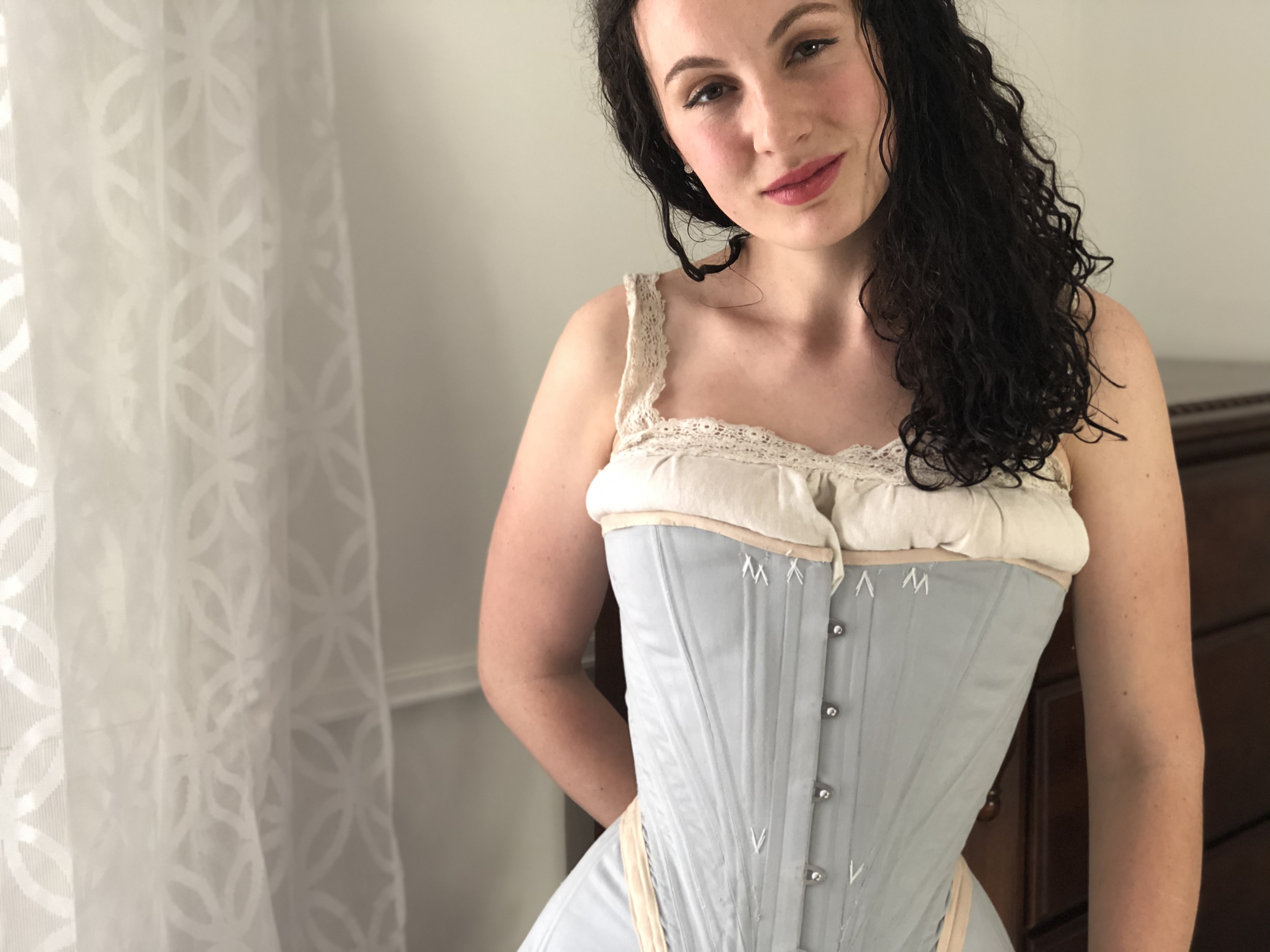 All the guidance you need to make your own stunning Victorian corset:


Through online learning and one-on-one coaching!
You are here because you have a desire to dive deep into the world of corset-making in all its details - but you don't know where to begin. 
Making a corset can be overwhelming, and that's where my course and one-on-one coaching comes in. With nearly 4 hours of instructional video and 11,000 words of written directions, this course is everything you need to make your own corset. You can work at your own pace and have me to virtually guide you through the process.
There is no better way to enhance your sewing skills than learning to sew a custom fit corset!
I have spent hundreds of hours and several years making custom-fit historical corsets for myself. Now, you can bring my experience and knowledge into your sewing room so you can create a stunning, well-fitting corset for yourself with as little hassle and stress as possible.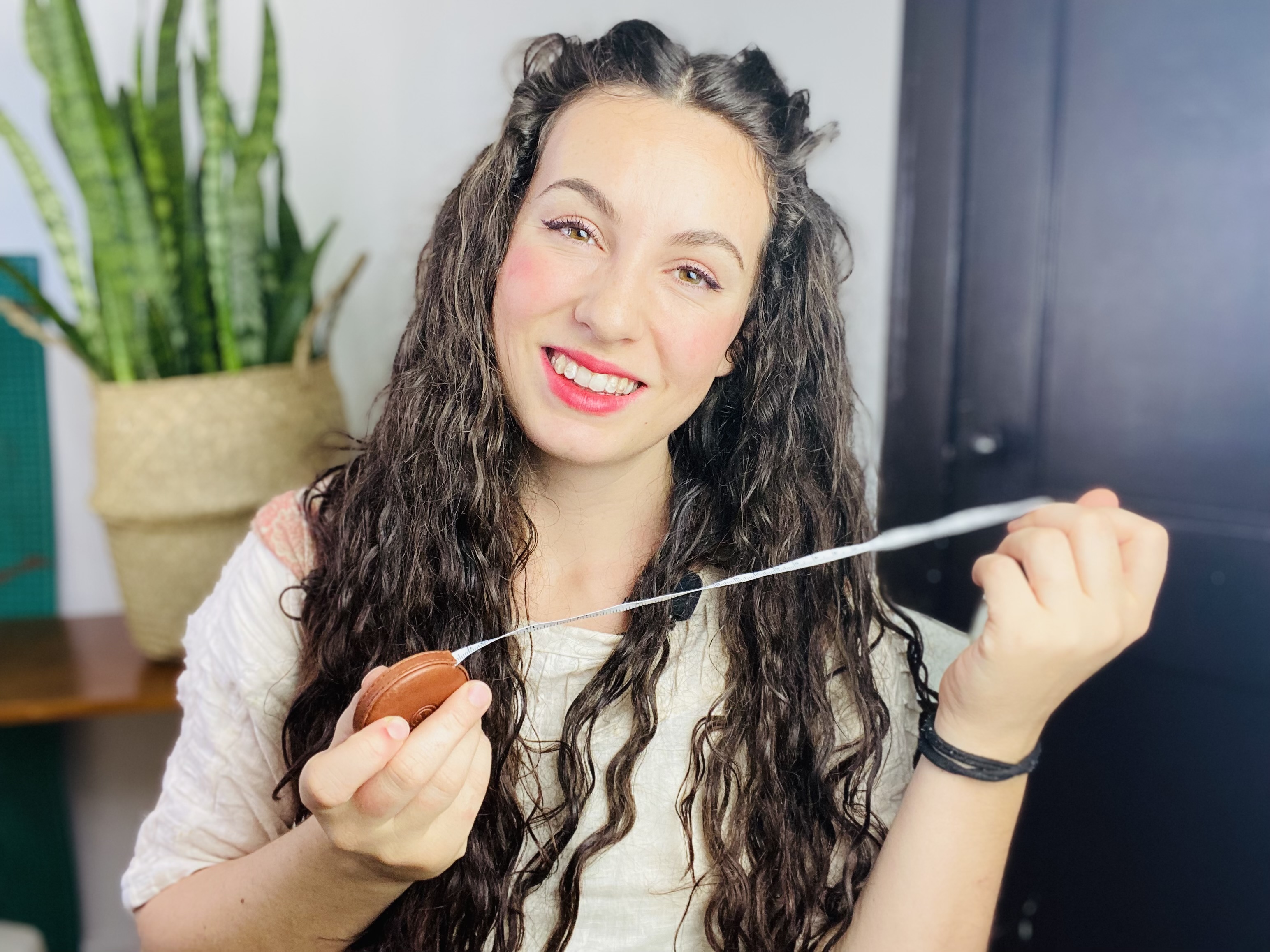 Hi! I'm Katherine.
I'm an avid seamstress, Youtuber, and sewing blogger with a passion for historical fashion, corsetry, and creating a hand-made vintage wardrobe. I've been creating custom-fit corsets for several years, and love exploring how to fit historical garments into a modern-day lifestyle. I'm also a wife, mother of four boys, and enjoy shoemaking and classical oil painting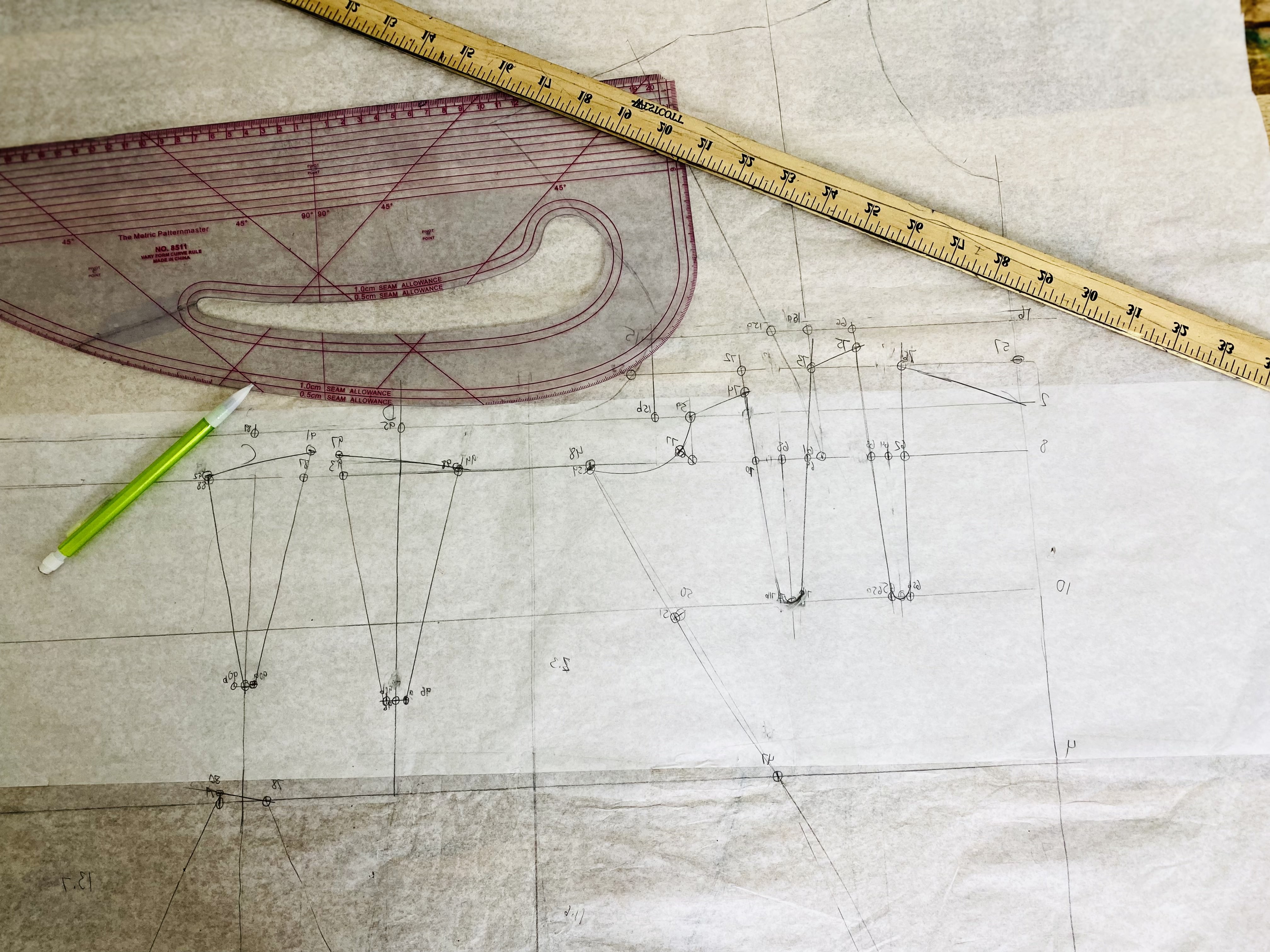 Making a beautiful corset isn't just about sewing! This course will walk you through different methods of drafting your own custom corset pattern from body measurements!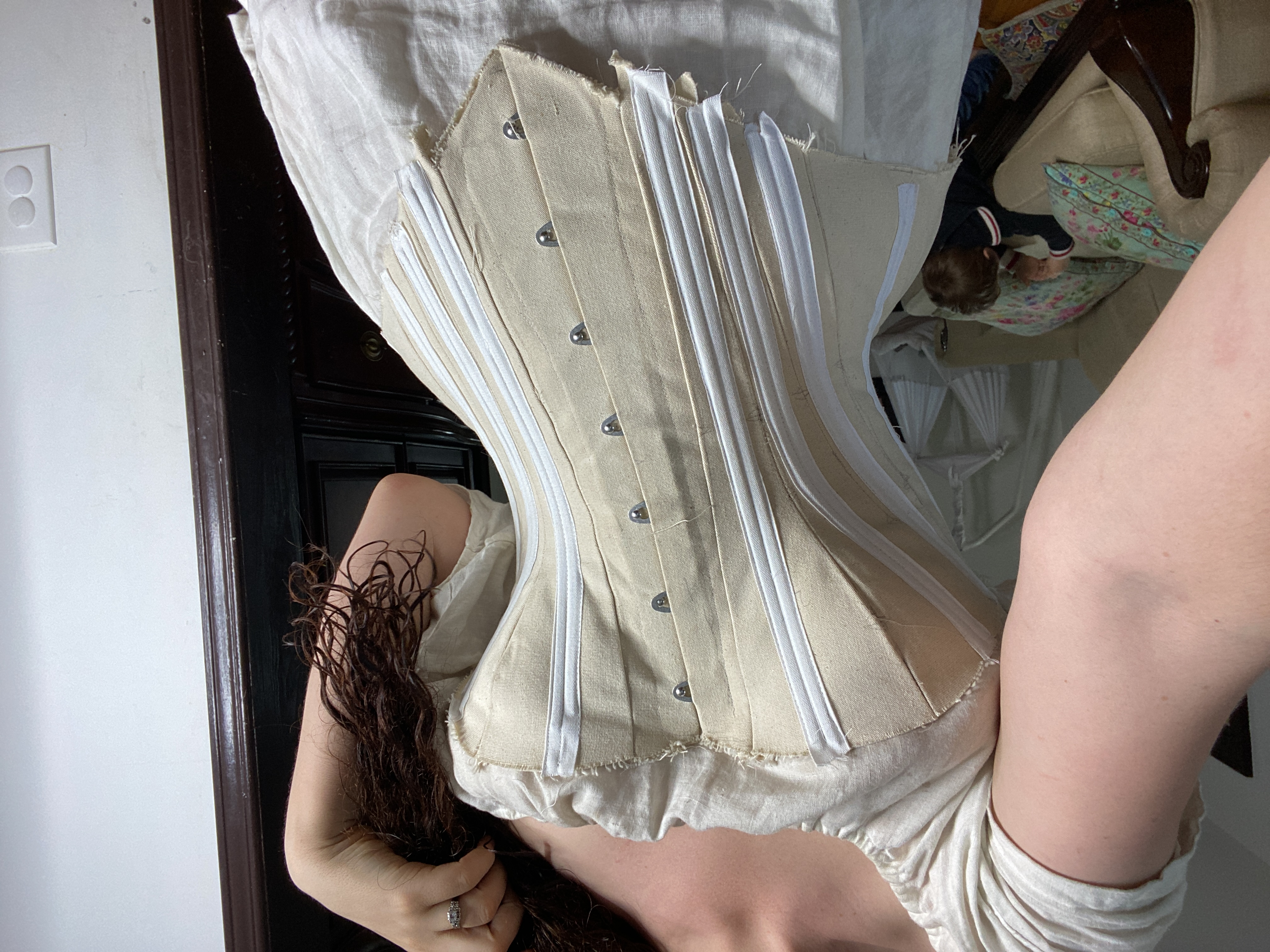 Corset Mock-Ups and Fit Alterations
The biggest part of getting a beautiful finished corset is knowing how to make a mock-up (or two) and how to adjust for a perfect fit. My course walks you through this process, right down to the details of accurate pattern alteration.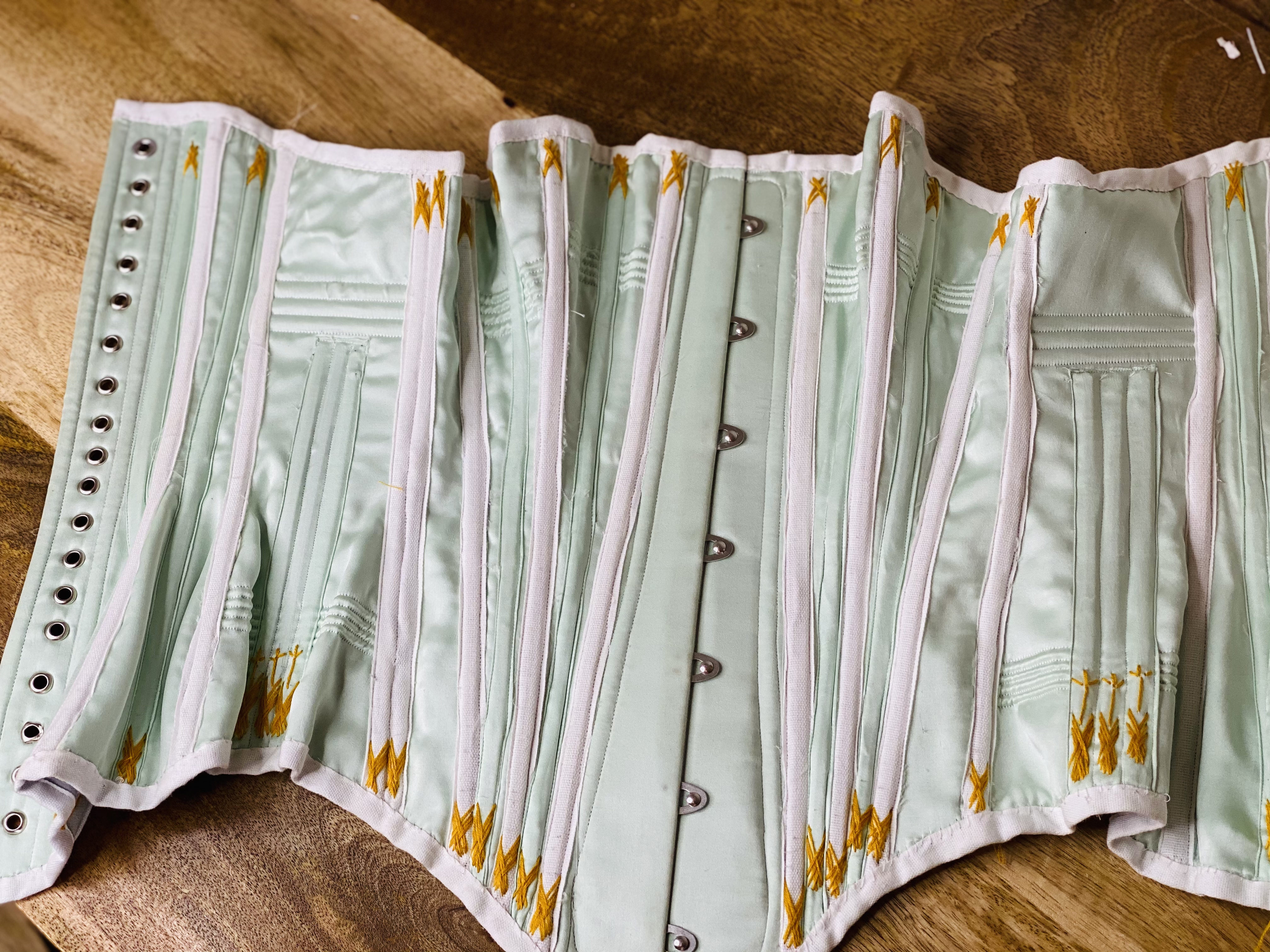 Corset Sewing in All Its Details!
There is nothing more fine and detailed than the sewing of a corset. Many people can find this process overwhelming. That's why my course spends hours explaining and demonstrating every step of the corset-making process.
Learn How Corsets Can Benefit Your Life
I'm all about learning about the deeper meaning of things, and so this course dives into the world of corsetry - the history of the corset, why they may have "died out", and how they can fit into a modern lifestyle.
This course also guides you into the practical, everyday considerations of how corsets can fit into your life. I help you assess your personal corsetry and wardrobe needs, and define three categories of modern people who wear corsets, helping you see where you fit in.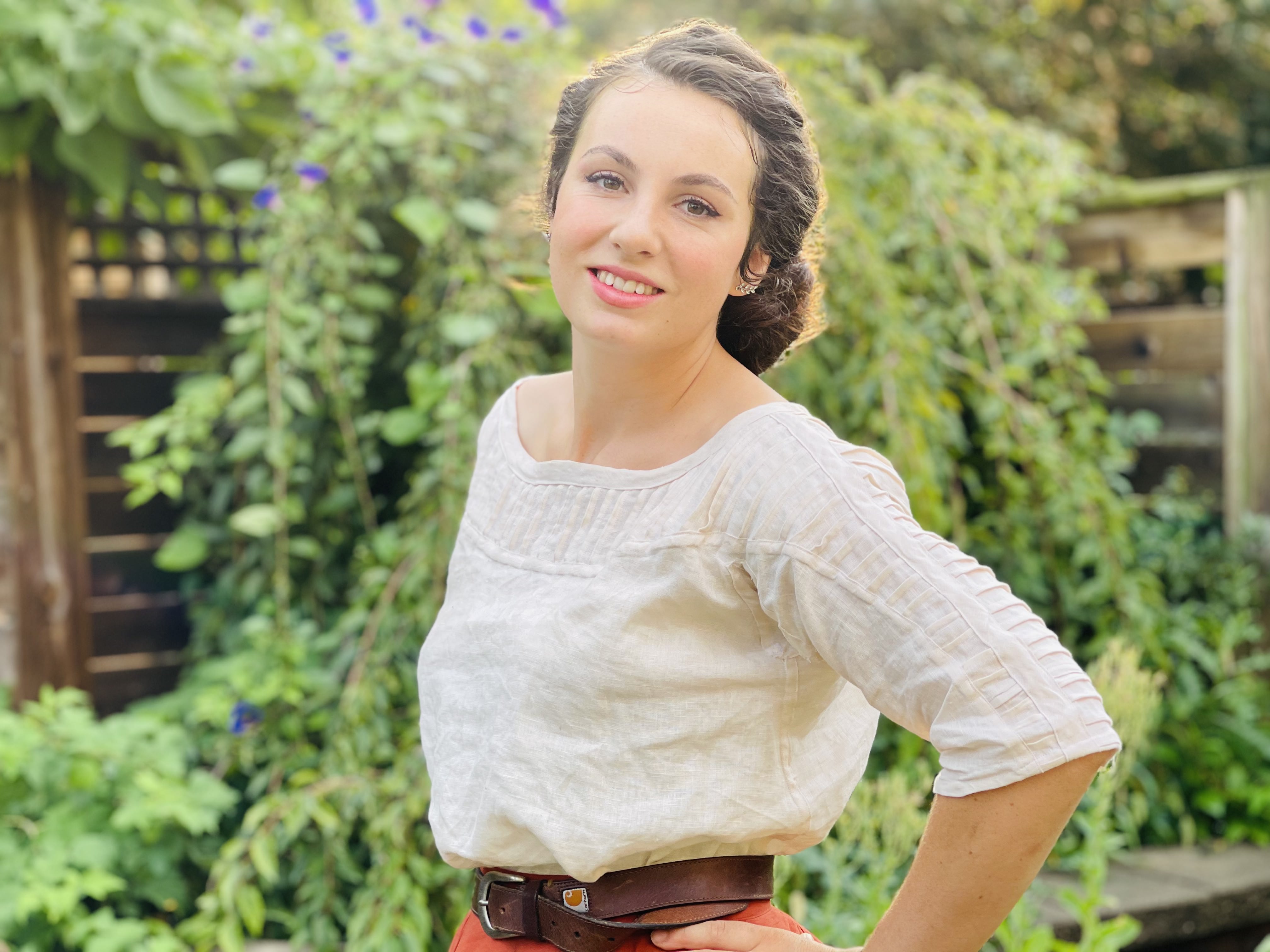 A Sample of the Curriculum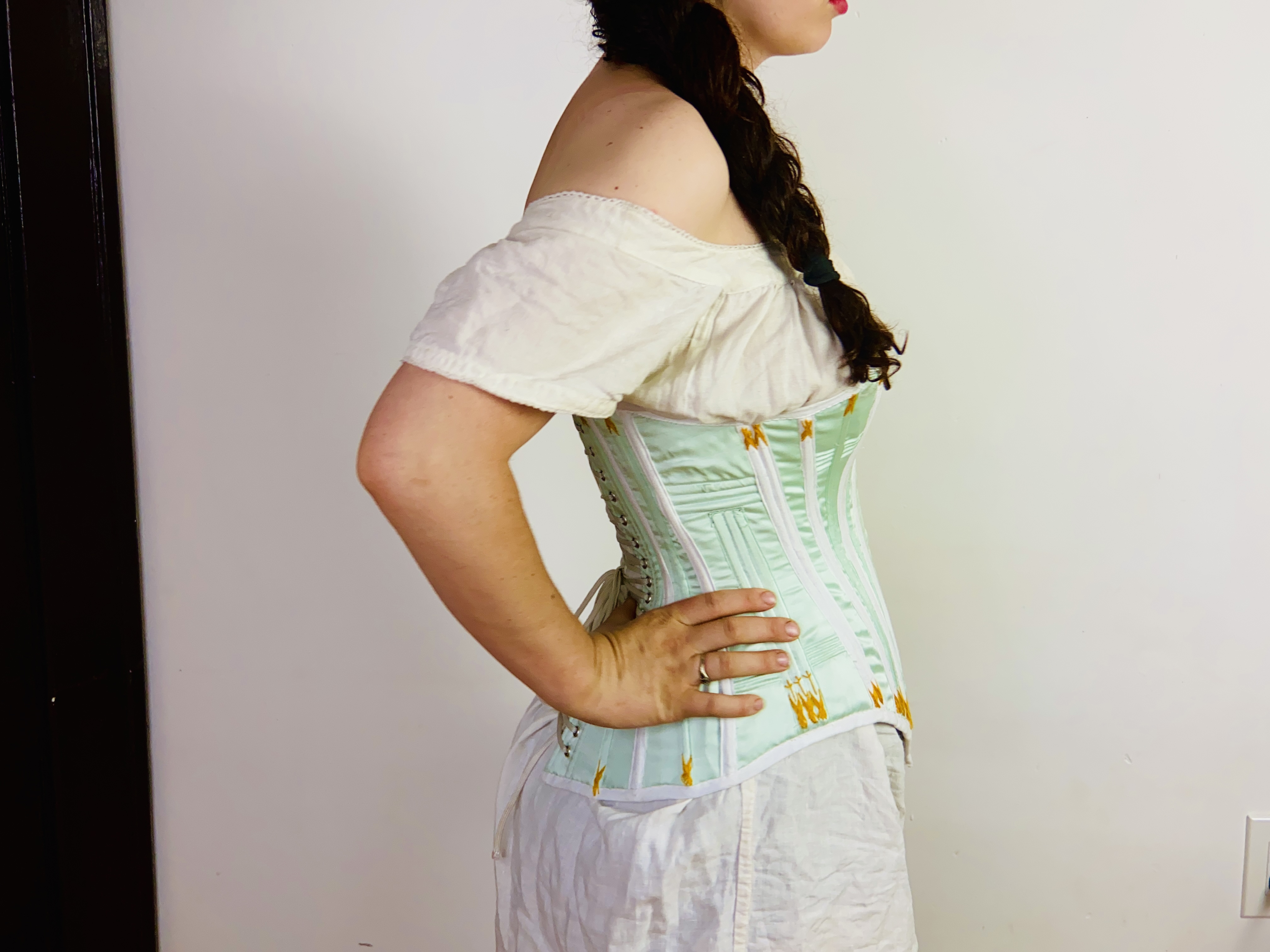 I love the look of corsets but don't know how to wear them or make them fit with my wardrobe
Having worn corsets myself daily for 3 years, I understand the struggle! That's why my course helps you determine where you fit in on the "spectrum" of modern corset-wearers, and as well as having an entire section on wardrobe considerations.
Aren't corsets uncomfortable?
No, not if they fit properly, which is why my course focuses heavily on pattern alteration and mock-ups. In addition, the style of corset we will be making is a "single-layer" corset with boning that shapes to your unique body, making this a comfortable supportive garment!
Do you cover pattern drafting for corsets?
Yes! Learning to draft a pattern to your own measurements is a fundamental part of creating a beautiful corset, and that's why I focus on the pattern side of things extensively. If you are using a commercial pattern, I give information on how to alter it to best fit your own unique body.
I can't afford your course
With 4.5 hours of instructional videos, and 11,000 words of written instructions, my course will save you so much time and money in learning corset-making "the hard way". Not only that, but included in this price is one year of one-on-one coaching with me to help with any questions that come up for you during your corset-making adventure. Finally, investing in your learning of corset-making will improve your overall sewing skills astronomically!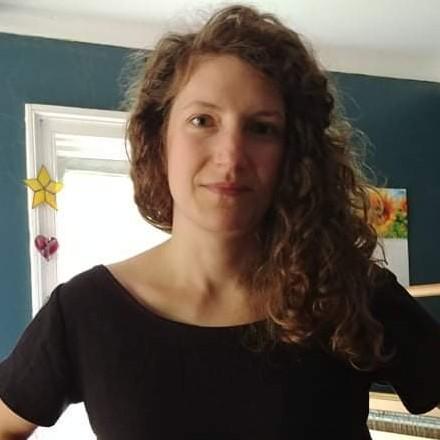 "Katherine's approach to corsetry and sewing has been such a help to me, from her wonderful videos and direct conversations. I have rewatched her content over and over, while I made my first corset, and she was always able to help me with tips and techniques I wouldn't have known to use. It removed a lot of fear and doubt for me, and made everything so much more approachable, even with my limited time."
-Meg Marcella
Question and Answer Continued
I don't know what tools or materials I need for corset-making, or where to buy them
This can be a big roadblock for many people, which is why my course talks a lot about materials and tools and has a resources list of where you can buy corset-making supplies whether you are in the US, Canada, or Europe.
Do you cover details like how to install a busk, eyelets, and do bone flossing?
Yes, my course covers all that and more!
I love corsets, but not the modern ones. Do you teach historical corset-making?
Yes! I feel the same way. This course is specifically about how to create a Victorian mid-bust corset with cording and a spoon busk. This type of historical corset, in addition to being beautiful, is also more comfortable and easier to fit to the body than stiff, modern over-bust corsets.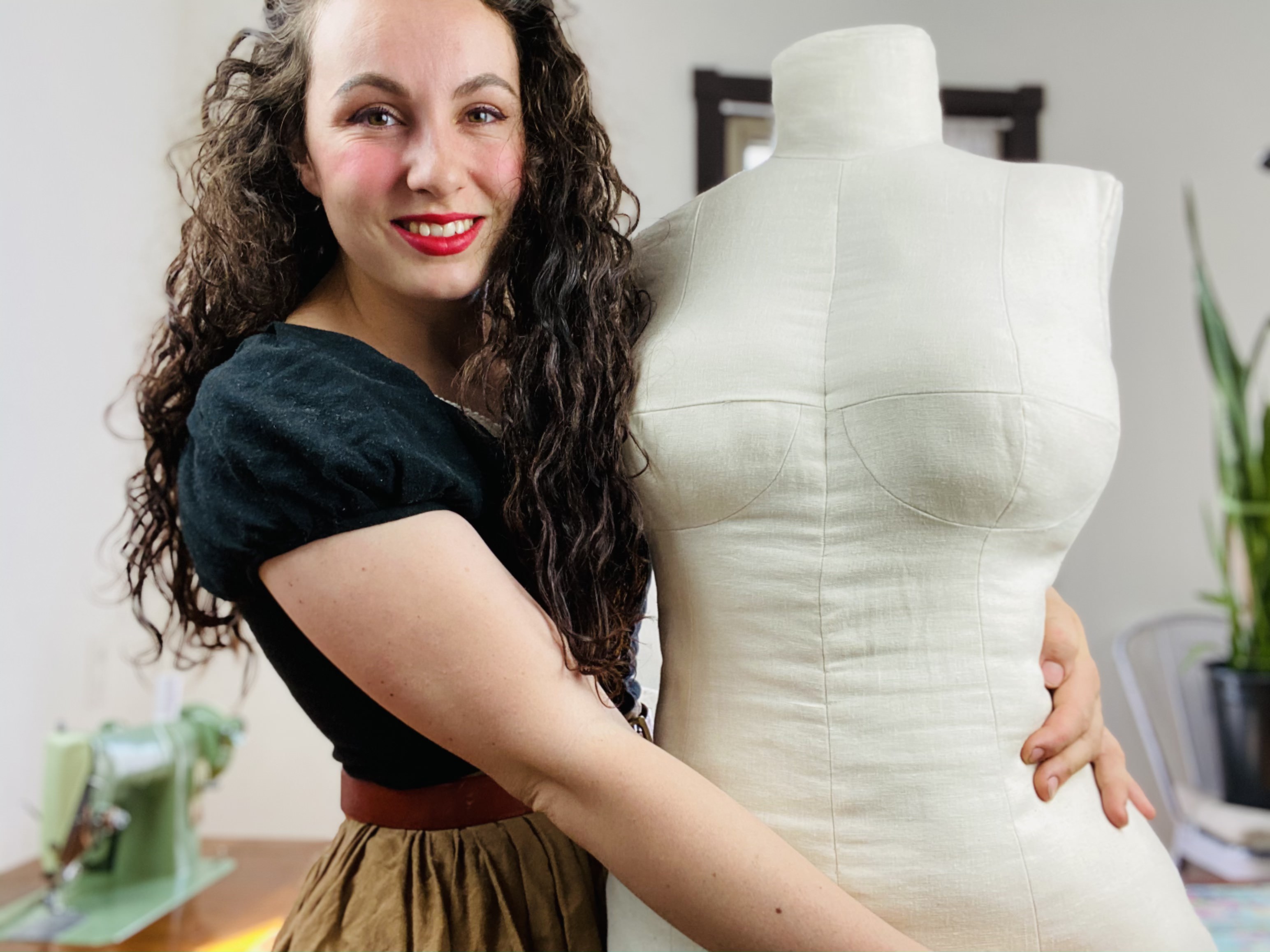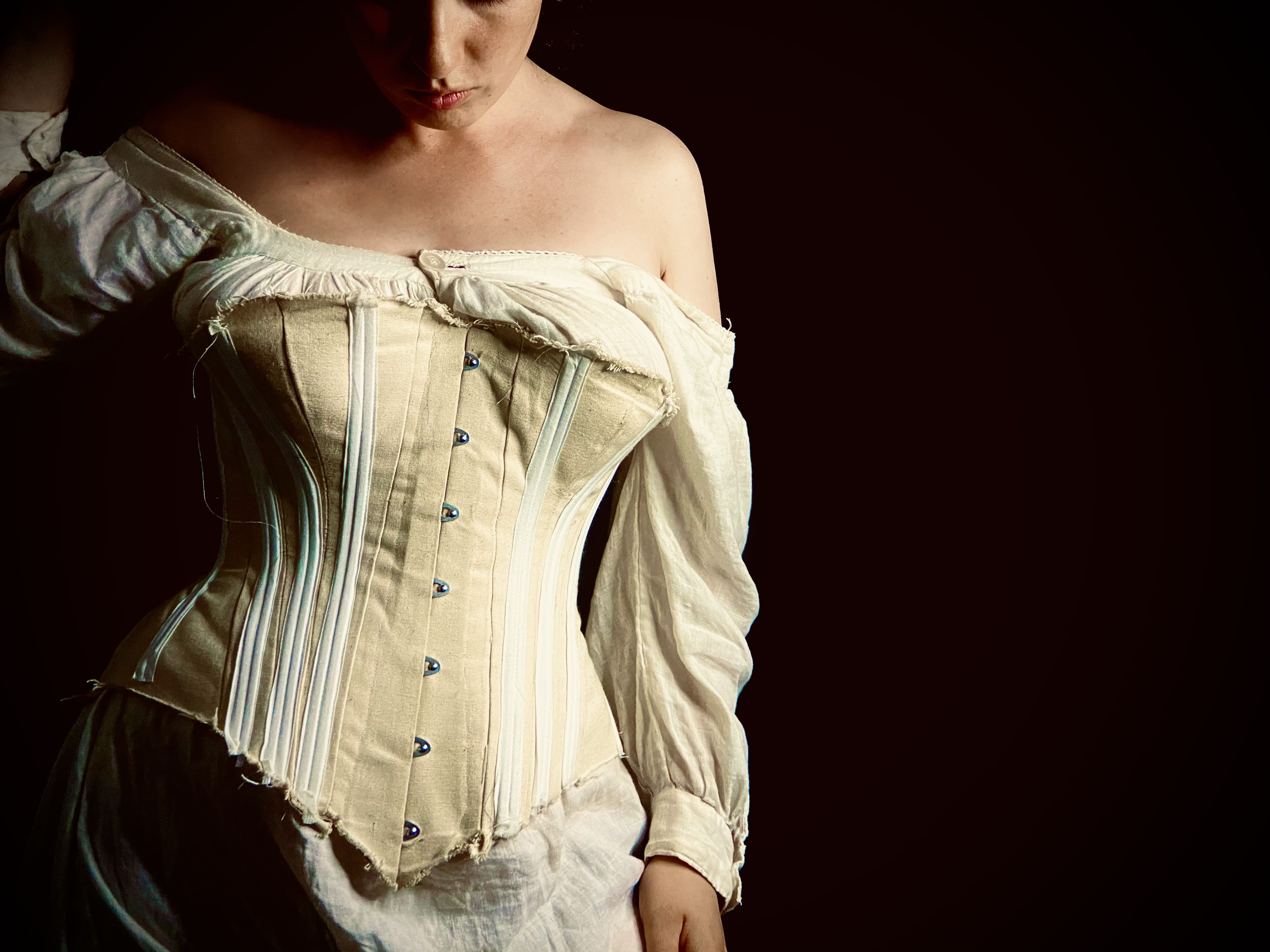 Bring My Experience Into Your Sewing Room
Through running a growing blog and Youtube channel showcasing my historical sewing, I have come to see a need in the community for a deep dive into the step-by-step of historical corset-making
That's where the idea for this course was born!
Having sewn different eras of historical corsets for several years and over hundreds of hours, I bring an artist's touch to the process of corset-making.
So much "how-to" sewing material online and in books is dry, stressful, and unhelpful.
My approach to sewing and corsetry is intuitive - so much of beautiful corset-making is an art, not a science.
This course virtually brings my intuition, artistic sense, and experience in sewing and corsetry into your home, as you work at your own pace to create the historical corset of your dreams.
What We Will Be Covering
This course covers it all:
History of corsets and how different eras affect the body
Guides you in how to fit corsetry into your life and your wardrobe
Corset pattern drafting and commercial pattern recommendations
How to measure your body, make a mock-up, adjust your pattern and perfect fit.
List of corset materials and where to find them
How to cut out your corset fabric PROPERLY for both strength and fashion layers
How to "flat-line" a silk fashion fabric layer and use turn-of-cloth to eliminate wrinkling
How to accurately sew panels together
Creating exterior boning channels and inserting boning
How to install eyelets (using three different methods)
How to properly and beautifully install a a spoon busk
Creating stunning Victorian corset cording the EASY way
How to create beautiful Victorian bone flossing which is both functional and decorative
How to properly lace up a corset for easy dressing
Safety recommendations and how to care for your finished corset
Are You Ready to Dive In?
This course has everything you need to get started making your custom fit corset!
Run into issues while making your corset? No problem - this course includes complimentary coaching access with me for any problems you encounter along the way!
Check your inbox to confirm your subscription